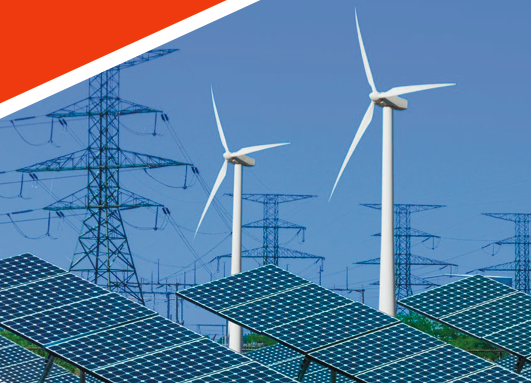 By committing to RE100, your company is part of an inspirational group of business leaders who are demonstrating that what is good for the planet is also good for business. This is a critical message in the United States, where political leadership lags other countries on clean energy. So thank you for your focus on emissions reduction and your commitment to building clean energy capacity. The RE100 vision keeps alive the Paris pledge of holding planetary warming to less than 2 degrees Celsius.
But for that pledge to be meaningful, the planet has to decarbonize much faster than current projections. From your own experience trying to source clean power in multiple jurisdictions, you know that utility companies and backward-looking regulators hold millions of Americans captive, forcing ratepayers to subsidize fossil fuel generation even when cheaper clean alternatives are available. Carbon Tracker's No Country for Coal Gen estimates ratepayers' bills would fall $10 billion annually by 2021 if perverse incentives in regulated U.S. markets were removed. It also estimates coal-dependent utilities could lose $104 billion in shareholder value if regulators sought to make good on U.S. pledges made in Paris.
How can you help spread the RE100 revolution, accelerating greenhouse gas emissions declines and helping millions more to gain access to clean energy? By tapping your pension power. RE100 companies have billions of dollars sitting in employee retirement plans. How is that money being managed? In concert with your corporate values on climate? Or contravening those values?
We are coming up to the critical AGM season, during which investment managers will vote on climate change resolutions at many large U.S. electric utilities. These resolutions encourage companies to reveal their assumptions about climate change and address the rising risk of stranded assets–the risk that shareholder value will decline as fossil fuel reserves become unusable (due to increased regulation, technological advances, or changes in consumer behaviour). Despite the increasing risk climate change poses to your employees' portfolios, U.S. asset managers have been reticent to engage on climate risk with investee companies. In fact, they are mostly voting against shareholder resolutions calling for increased alignment with the Paris 2°C goal. In other words, the proxies for the shares in your retirement plans are very likely being voted against the sustainability goals your company has championed. Our report on proxy voting showed, for example, that BlackRock, Vanguard, and BNY Mellon voted against 2°C scenario resolutions at all nine carbon-intensive utilities. Northern Trust was the only investor in the top 10 to vote for all nine measures.
U.S. utilities were responsible for emitting 1.9 billion metric tons of greenhouse gases in 2016, 63% of the total reported to the EPA, making the sector the low-hanging fruit of emissions reductions. It's time for RE100 members to put their money where their mouth is and call out investment firms that have sided with the utility sector status quo rather than supporting the transition to clean power.
We ask that you use your leverage with the advisors you employ to commit to five actions as part of our Missing55 campaign (this letter can be used to communicate with your client relationship manager):
Learn how your advisor voted last year on 2°C scenario resolutions. This summary of our proxy voting report shows the league table on how the 10 largest investors voted. The full report has a profile page detailing each investor's voting pattern.
Challenge your advisor to meet its fiduciary duty to your plan beneficiaries by voting against utility management at this year's annual general meetings. Develop a specific ask after reviewing the Proxy Preview published by the Sustainable Investments Institute, Proxy Impact, and As You Sow. The preview lists resolutions on 2°C scenarios on page 16, on greenhouse gas emissions on page 20, on methane emissions on page 23, and renewables uptake on page 25. If you think these resolutions are good for business and good for the planet–as your own experience affirms–tell your advisor how you want your proxies voted.
Ask your advisor about private conversations it has held with investee companies. Is your advisor discussing transition planning with utilities? What commitments are utilities making regarding moving away from fossil fuels? How are they held to those commitments? The 2°C scenario resolutions being voted at AGMs are tablestakes; transition planning is the more-appropriate ask of utilities, however filers have a hard time passing SEC muster on such resolutions.
Has your advisor joined ClimateAction 100+, a coordinated investor engagement effort targeting the largest emitters. If not, why not? The campaign is well supported by European asset managers but not by American firms.
Has your advisor joined RE100? If not, why not?
Most AGMs will be held in May and June, but some will be in April. To be effective, you should be talking with your relationship manager in the next month or sending this letter immediately.
Within the sustainable finance arena, there are leaders and there are laggards. Which is managing your money? As a plan sponsor, you have a great amount of leverage with your fiduciary. We hope you will use it to help asset managers see that climate change risk is a material risk that requires immediate, comprehensive action on a par with the commitment of RE100 companies.