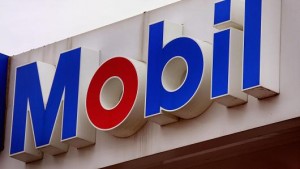 Some good news from the USA!
The SEC have ruled against Exxon and shareholders will now have the right to vote on a resolution which asks the company to disclose its assessments of the costs to the company should governments do what they've said they will do and keep warming to less than 2C. This is big news in and of itself – the SEC has not been so proactive on climate risk. Our friend and legal adviser to the NY State Pension Fund, Sanford Lewis, recently posted his analysis of the ruling.
The really big implication is for the big fund managers who own Exxon – they will now have to take a public stance.
Traditionally, these mainstream managers vote with management when there are resolutions on environment and social matters, unless there has been a really big corporate crisis. But having voted in favour of essentially the same resolution at BP, Shell and Statoil in 2015, these fund managers will find it hard to justify voting inconsistently. Especially if informed individuals, NGOs and the media make it clear that they will be monitoring how they vote very carefully.
None of this would have happened had it not been for the forceful stewardship actions of the 2 funds that have led on this case (New York State Pension Fund and Church Commissioners (the Church of England). Similar resolutions are being made at Chevron and Southern. So big thanks to these funds for showing this important leadership.
What happens next crucially depends on all of us also playing our part.
If you have pension savings or insurance products, do ask your provider how they plan to vote on this resolution.