Raj Thamotheram | 5 April 2016
Blog & Articles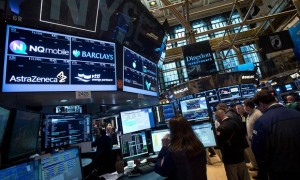 The Guardian reports on a new study by leading economists on the cost effectiveness of taking action to force the transition to a low carbon world.
The paper, published in the peer-reviewed journal Nature Climate Change, is a great study which reinforces our analysis from a year ago that 'limiting warming to no more than 2 °C makes financial sense to risk-neutral investors—and even more so to the risk averse'. At levels of probability typically used in financial risk analysis, there is already a material risk of loss from future climate damage. The forceful stewardship argument that investors should act now to reduce emissions from the companies they own is more relevant than ever.
Raj Thamotheram, CEO, Preventable Surprises, Co-author, "The Case for Forceful Stewardship (Part 1): The Financial Risk from Global Warming"